Global Impact in Every Page.
When we were first approached by the team at Endeavor, the world's leading organization consistent in scaling up the impact of entrepreneurs globally, we were already aligned with their bigger mission.
Social impact, especially through innovation and entrepreneurship, is what we strive for — in not only ourselves, but our clients. So, we understood right away how important this opportunity was. We were tasked with not only representing them as an organization, but also the Endeavor Entrepreneurs and the greater vision.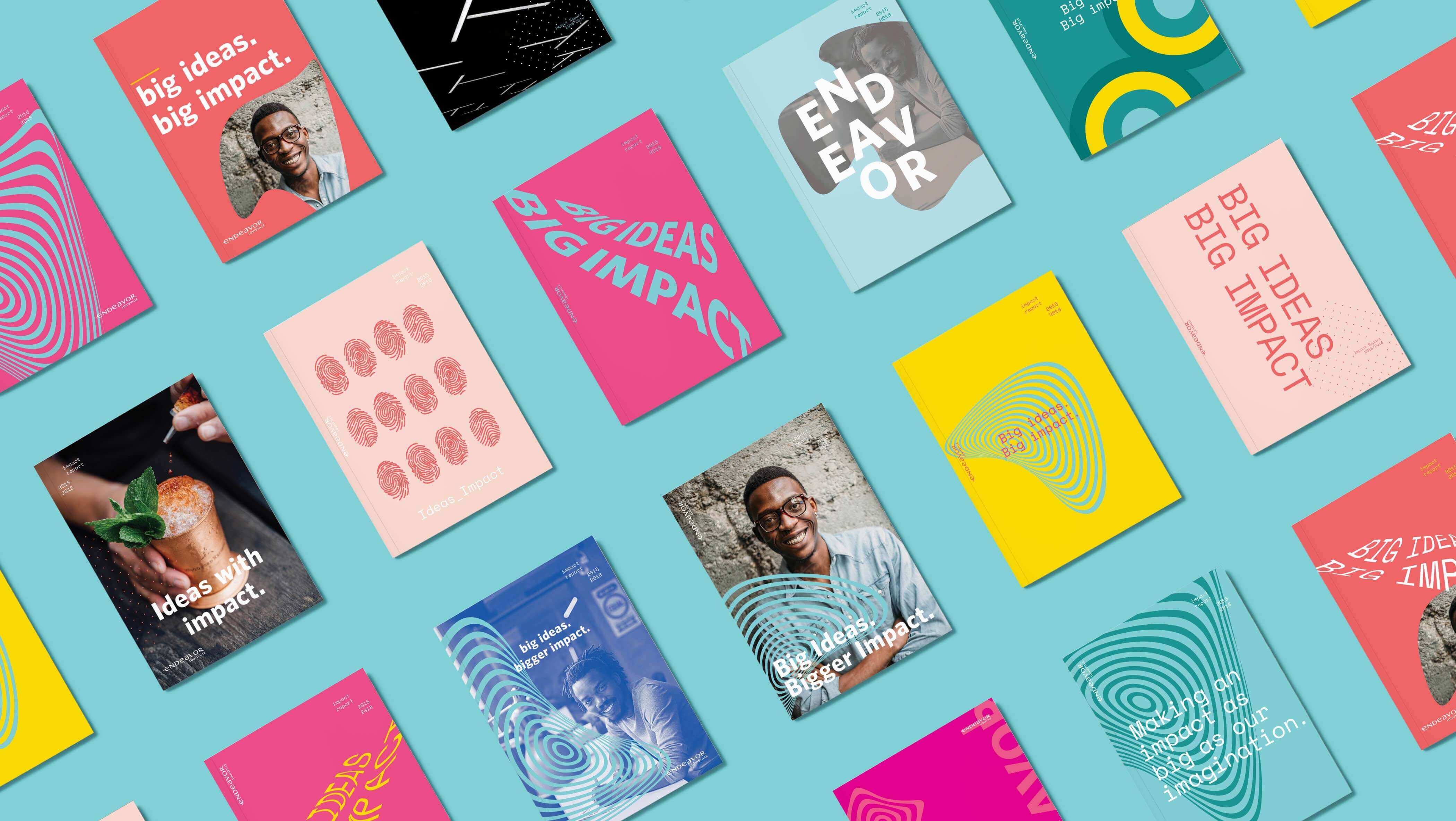 Starting With an Idea.
We began by exploring nearly 100+ different cover concepts, in search of a feeling that was authentic to not only the Endeavor brand, but also, those very global entrepreneurs being supported.
Making an impact begins with understanding our true potential. With that in mind, this was an opportunity to push and challenge ourselves. Lastly, it was a chance to represent entrepreneurs globally, in a real way.

We Looked to the Brand.
Endeavor has a very open, interpretive brand kit and color palette — we narrowed in on the tones we felt could truly represent this very moment of time.
The typographic branding captures the vibrancy of a modern, urban city, while bringing in the vibrancy of the diverse cultures represented globally.

Element of Surprise.
As we looked to our final destination, we began to focus on two things: what entrepreneurs feel during the hustle and bustle of it all, as well as, how entrepreneurs are perceived.
We looked for shapes and elements that communicated both vast amounts of data, and also the openness of opportunity. Some elements felt like pathways to success, while also representing what feels like a journey to nowhere. We channeled what felt like absolute chaos, but to the entrepreneur is the creative challenge ahead worth discovering a solution to.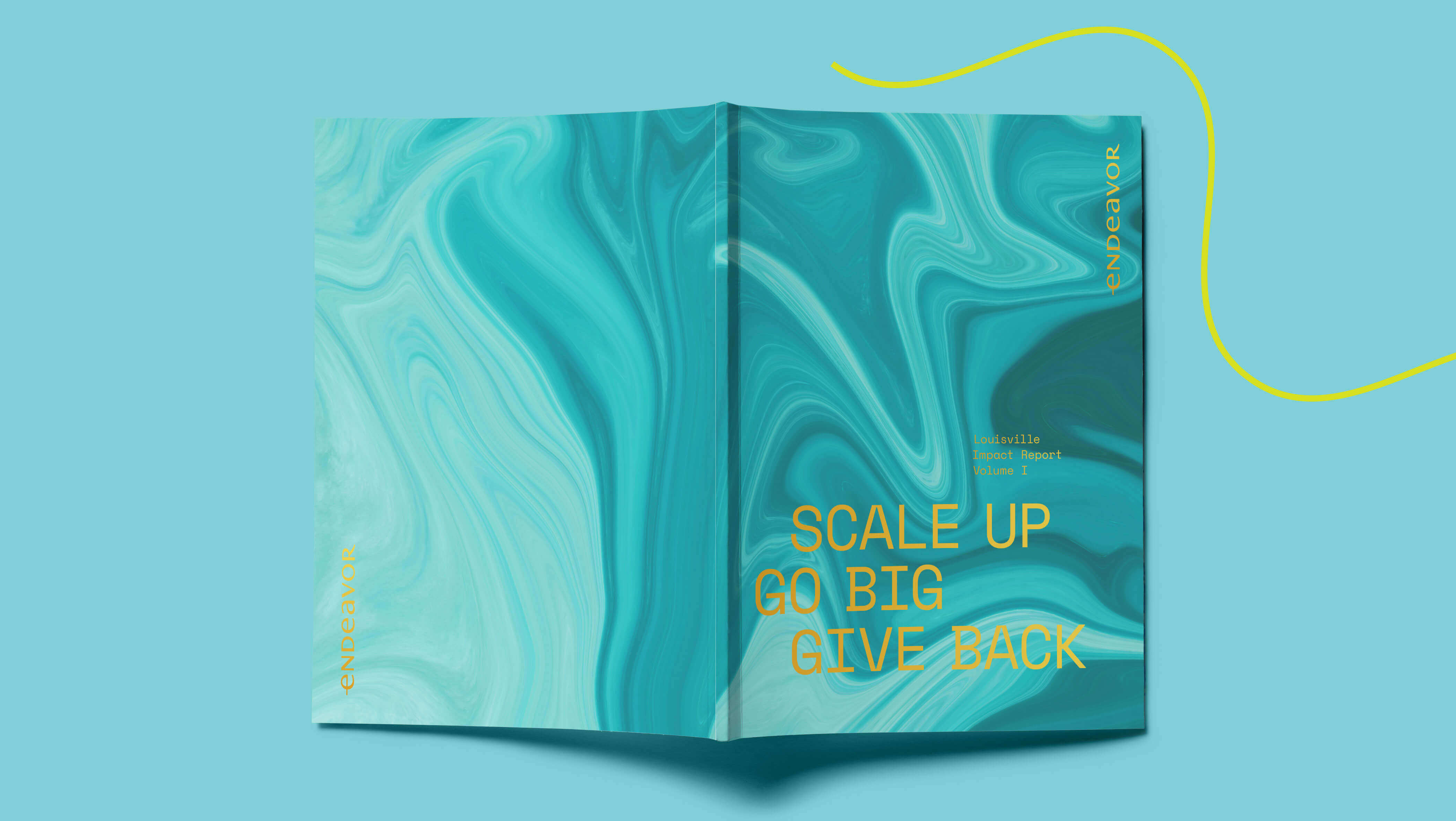 It Started With the Ocean.
We landed on the calm and optimism of the ocean, and the waves of the change that come with entrepreneurship. Most importantly, that innovation can travel from sea to sea.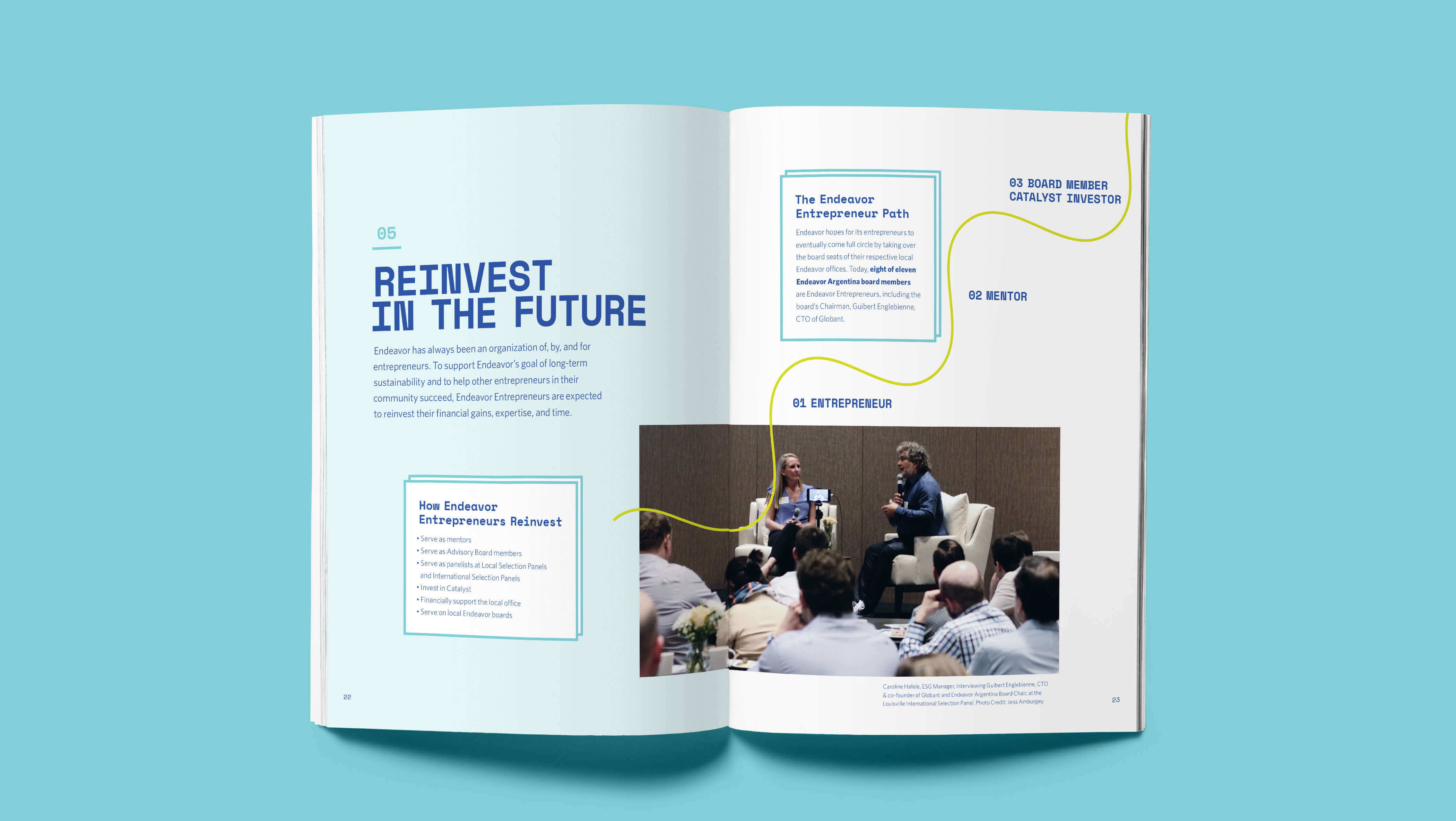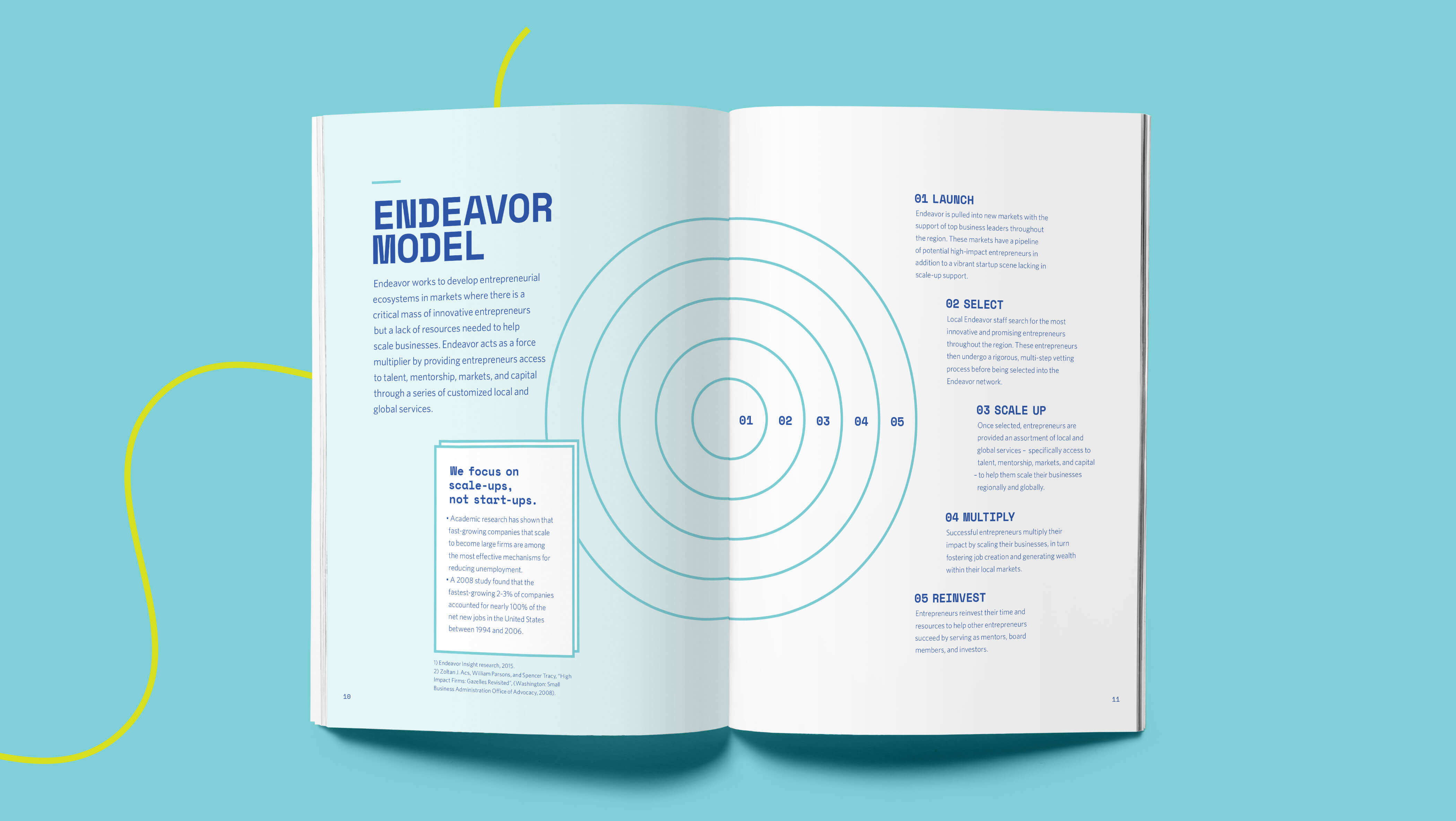 Scaling Up.
Ultimately, we landed on one clear finding: that entrepreneurs are adept and masterful.
Where others see unknown, they see opportunity.
To see the book in digital form, download here.